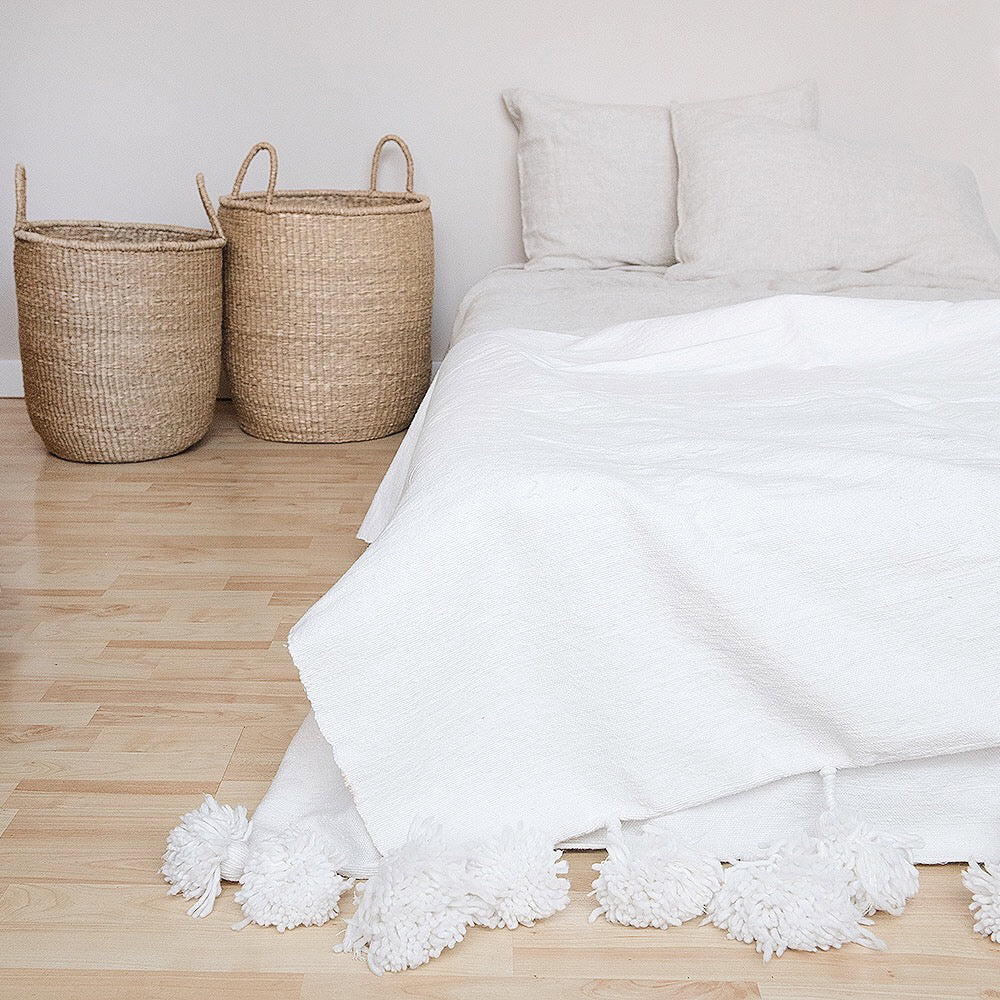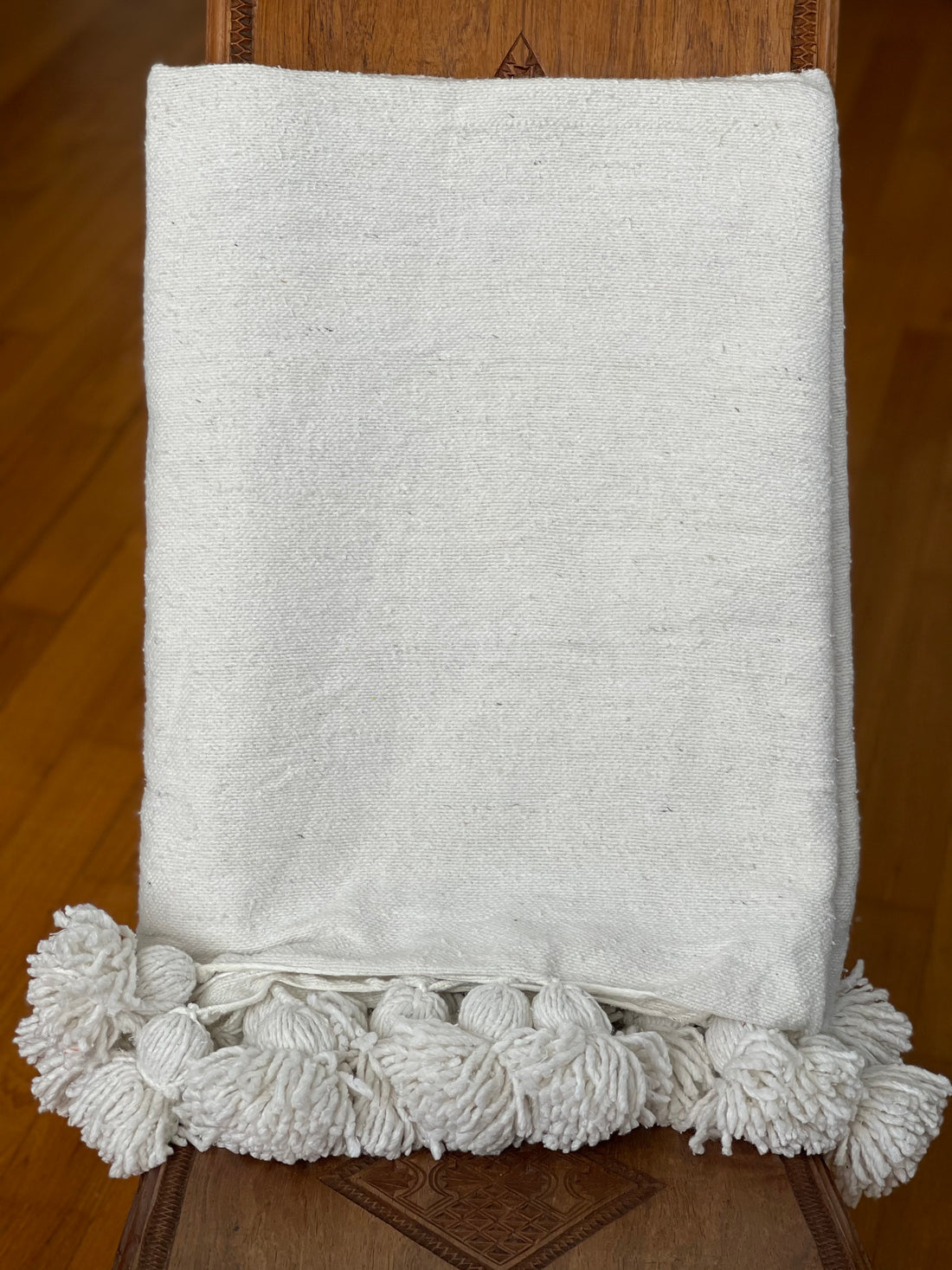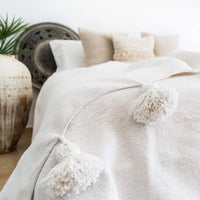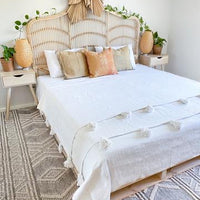 POM POM BLANKET/THROW WHITE
This PomPom blanket works well as a bedcover in a contemporary or modern bedroom and can also be used as a throw for a sofa. With its very soft textures it will create a classic but chic atmosphere to your space. You can also use them outside as beach or picnic blankets.

If you are looking for more delicate and luxurious feeling then our blankets are perfect to infuse into your day-to-day, adding style to a room but also providing the perfect wrap for a snooze.
You'll find them in a range of colors and exclusive designs to provide you with options for different room styles. Find matching PomPom cushions in most colors and designs.
Size: 200*160 cm
Material:100% Cotton
Care: Dry cleaning is recommended. Otherwise, hand wash or gentle machine wash 20/30° or wash the blanket inside a duvet cover.

All our blankets are traditionally handwoven in Morocco from 100% cotton using traditional weaving techniques that have changed little in centuries. They are handcrafted by local artisans on traditional wooden looms before being hand dyed by artisan weavers. Some of the PomPom blankets come with oversized fluffy tassels sewn along both short sides of the blanket to give them a stylish and playful finishing touch