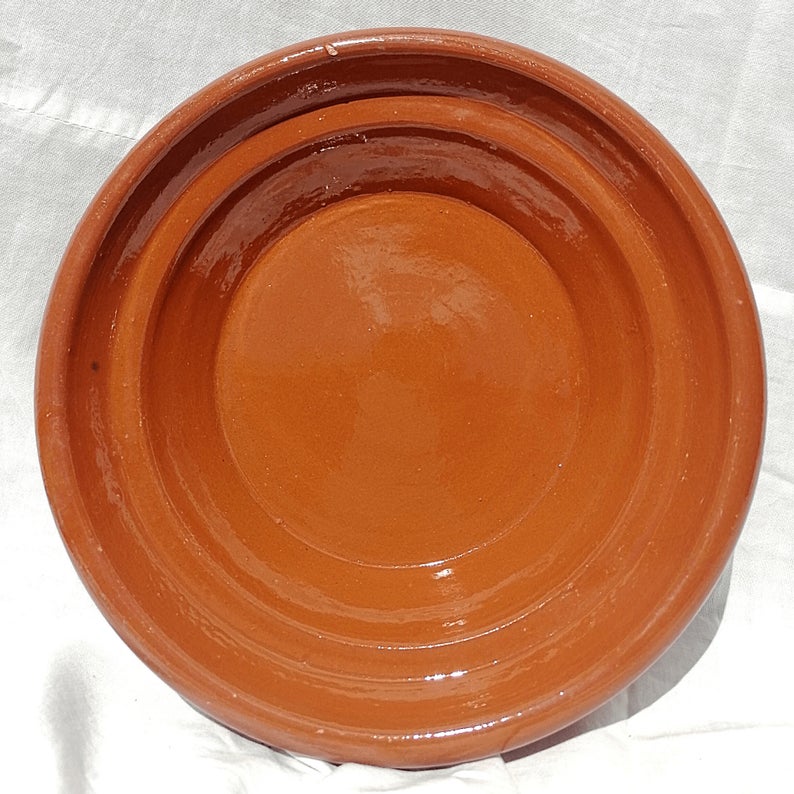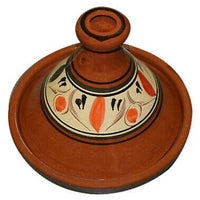 MOROCCAN TAGINE - EXTRA LARGE
This beautiful tagine has the traditional designs of the Berber style displayed with geometrics and lines. Tagine is a multi-purpose word in Moroccan culture used to describe the tabletop cooking vessel used to steam dishes and impart flavour, as well as a category of recipe prepared within the very vessel. Tagines serve as both the cooking vessel and the serving dish for double duty use.

Clay Cookware 
The traditional tagine vessel is entirely made of heavy clay, which is sometimes mottled or glazed. It consists of two parts. The base is flat with a slightly raised circular side, and the lid is a cone-shaped dome that is placed on the base during cooking. The lid is thus designed to push the evaporated broth to the bottom. The base is designed to be used as a serving dish when the lid is removed from it.
Care
We recommend to hand-wash due to the porous nature of the terracotta. It is normal to see fine feathering cracks in the glaze. 
Dimensions : 30 cm diameter
Manufacturing: handmade, hand painted in Morocco
Suitable for cooking

Our items are handcrafted and handmade, each is unique and may slightly differ. This type of tagine is made in a traditional oven. It also will have a few other minor "imperfections". This is normal and an expected part of tagines made in the traditional way.