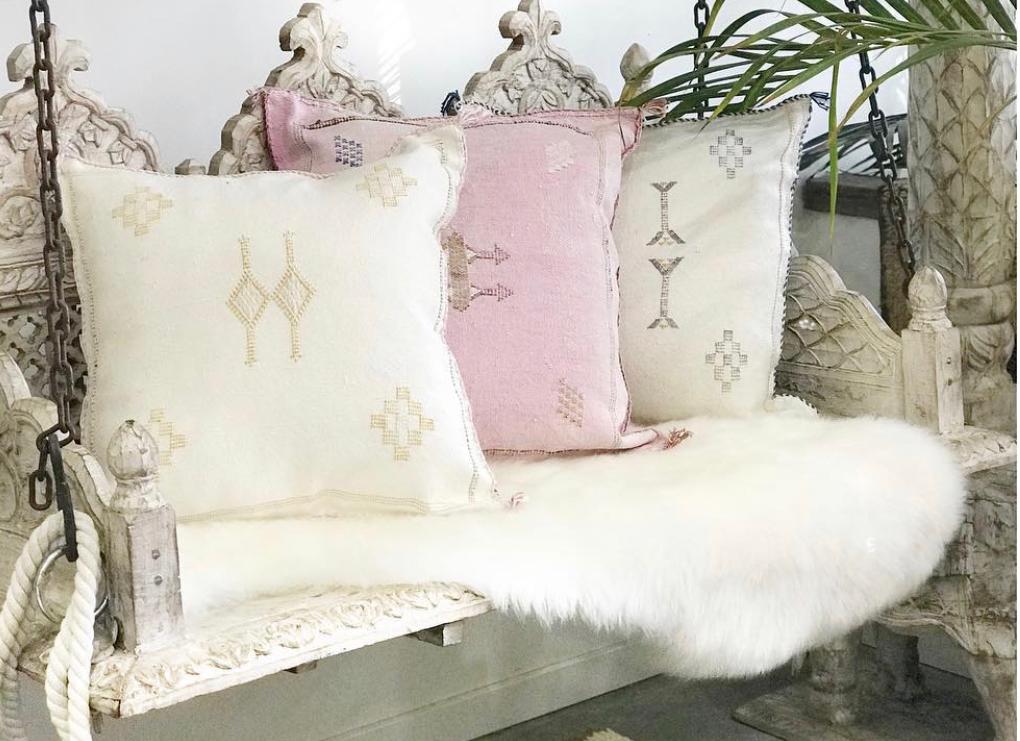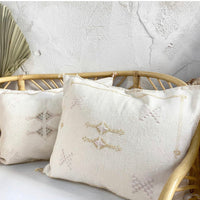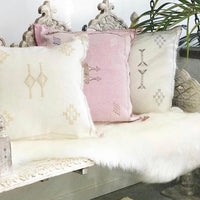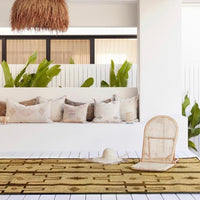 SABRA CACTUS SILK CUSHION BEIGE
Our gorgeous collection of Cactus Silk Cushion are hand-woven with love. All our sabra cushions are made of natural and bio cactus silk. The fibers are collected from the aloe vera plant, they are spun and then woven to make silk thread. The thread is then dyed in different beautiful colours, and then hand loomed to give us those little pieces of art that will add a lovely touch to your sofas, beds & chairs.
The Sabra Cactus pillow will add a stunning touch to the space where they're used and simply give your home a special touch of Moroccan decor.
Size: 50 x 50 cm / 20 x 35 inches.

Material: Organic Cotton & Organic Cactus Sabra Silk
100% Handmade & Hand-stitched.
No chemicals was used in the making of the pillows.

Our covers are sold without an insert.
Dry-clean only! Liquid will discolor these pieces due to their natural hand dying techniques.

Please note:
Handcrafted cushion covers may vary slightly in their embroidery design and colour. No two are alike and the image featured is not the same pattern that will be delivered. Each are beautiful in their own design.
Feel free to email, call, DM or chat through our contact page for specific images to be sent directly to you before purchase.